I realize everybody emails a lot today but there are still times when a nice note to somebody is most appropriate. Lena Liu's very pretty hummingbird stationery is a unique gift idea I would think most people would appreciate.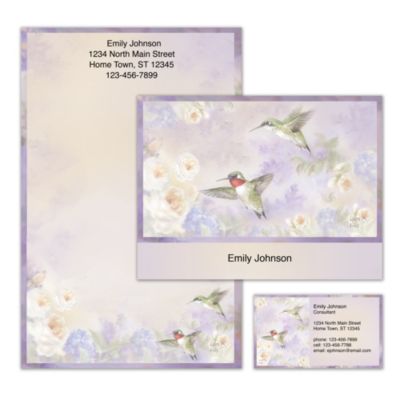 Lena Liu's Flights Of Fancy Personalized Stationery

Lena Liu's painted the hummingbirds in a garden setting much the same as you see in her other artwork. Personalization can be customized with several choices of distinctive lettering styles and colors.