Our first and last hummingbird sightings of 2019 will be explained in a bit more detail in a minute. First we wanted to tell you that we haven't been able to make any posts this season due to some things that have sidetracked us this year. We made sure to take care of our hummingbirds, though. We put out our first feeder around the third weekend of April and saw our first hummingbird (a male) a few days later.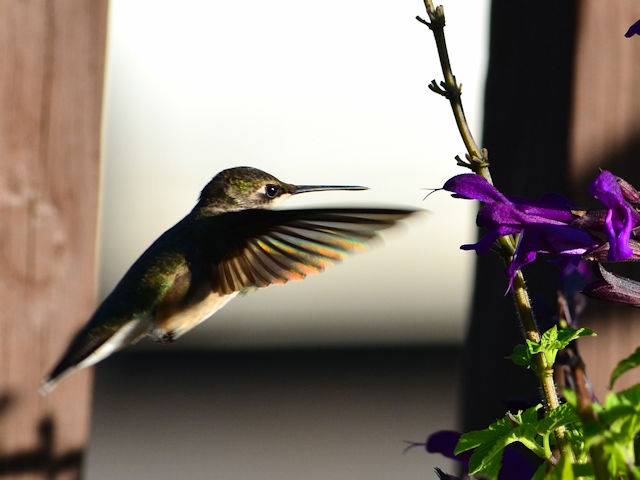 We tried a couple of new plants this year that really didn't work out very well. We grew some really large red canna plants but the hummingbirds never even took a look at them. As in previous posts we've talked about having removed trees and think that may have caused the hummingbirds to use the feeders more than the plants. We can't be sure that's the reason but think the trees may have given them a feeling of security, plus they like to sit in the trees. We planted a Forest Pansy tree and a Muskogee Crape Myrtle tree to replace the two that sadly had to be removed but we're waiting for them to grow bigger.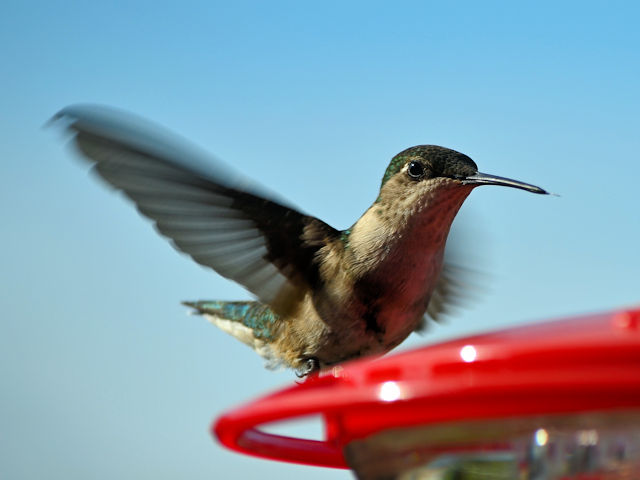 As to the amount of hummingbirds that visited us this year, think it has been more than any other year. We were refilling feeders often, much quicker than we usually do in other years. As for their departure, as is every year it seems like a bus comes, picks them all up and takes them away in the second week of September.