Here are a few pictures of hummingbirds at our butterfly bush we recently took in our yard. Usually, the hummingbirds don't really spend a lot of time at our butterfly bush, but this one did.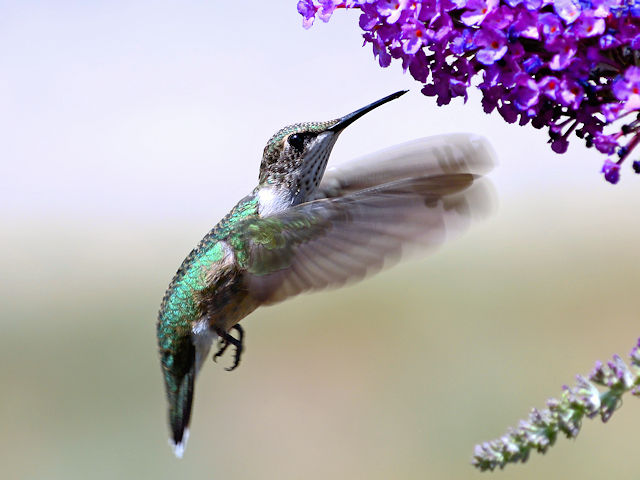 He kept coming back all afternoon and kept feeding on as many blooms as possible.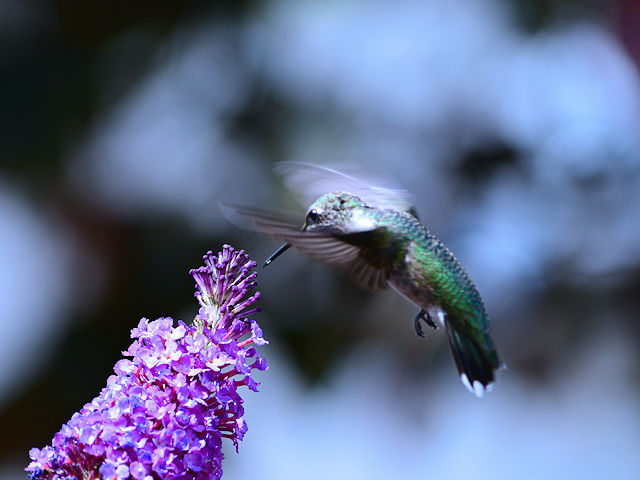 Our cardinal climber and salvia amistad plants just started blooming. Hopefully, we will be able to get some more photos to post with the hummingbirds on these plants soon.